This weeks hottest music in my opinion. A couple of bands and songs that I'll listen to this week, and you should too! This weeks bands ranges from 80's pop/rock through modern hard rock to melodic metal.
Marshall Crenshaw
Just discovered this guy, a forgotten singer/songwriter from the late 80's. Catchy pop/rock tunes with a little twist. Check out the best-of album
This Is Easy: The Best of Marshall Crenshaw.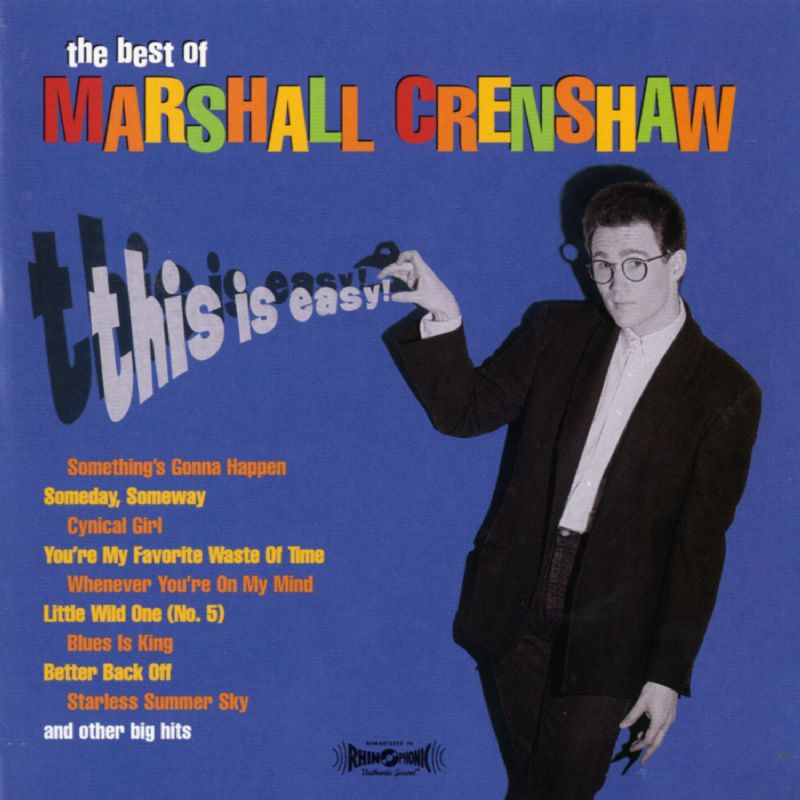 Best tracks: Someday, Someway / Cynical Girl / Little Wild One / Someplace Where Love Can't Find Me /
The Treatment - This Might Hurt
A new, straight ahead hard rock band currently opening for KISS and Motley Crue. Their first full length album
This Might Hurt
contains a bunch of cool songs! Also check out the EP
Then and Again.
Best tracks: The Doctor / Road Rocket / Just Tell Me Why / Evil Woman /
Within Temptation - Black Symphony
Dutch melodic metal band with a couple of albums to lean on released a live album called
Black Symphony
in 2008. This album will be spinning in my iPod this week. Great singer in Sharon den Adel and hard metal tracks mixed with nice ballads.
Best tracks: Ice Queen / Jillian (I'd Give My Heart) / Angels / Deceiver Of Fools / Frozen